In a previous post I wrote back on January 11th of this year I wrote that I want to build up the blog income from this new Blog to the point where I can get a free car from blogging.
That is my first goal that I'm working towards with my blog.
If you've been following my blog since the beginning of this year you may have also seen my two income reports – Blog Income Report January 2015 and Blog Income Report February 2015 – in which I share the current income I'm generating from my Blogging efforts.
In those reports I showed that my income is growing but I'm not quite yet at the point where I would be able to afford to pay for a car strictly with the extra income I'm generating from my Blog.
I'm making progress very quickly, but I'm not quite there yet.
However, my wife who also has a Blog and uses it to help people as an energy healer and psychic medium has also been putting focus on generating more money with her business so that she too can get a new car…
… and since she took the 21 day blogging challenge and has continued to blog more regularly on her blog, she has seen an increase in her business as well.
In fact she is very likely going to be getting a new car with the extra income she's generating very soon – most likely before I get my new car.
That is the beauty of blogging.
It's a powerful tool for people just getting started, but if you have an already established home-based business like my wife does, blogging more regularly can help to boost your income very quickly.
Blogging keeps our brand, our services and our energy fresh in the minds of our customers and potential new customers, allowing us to help them even more.
Also if you are part of a company like Empower Network, like my wife and I are, in addition to boosting your business income – Empower Network can also give you something that most home-based business owners don't have access to – passive income!
Meaning, using my wife's business as an example, she provides energy healing and psychic reading services to clients one-on-one or in group settings, and she loves her work, but the only downside to her business model before we joined Empower Network was that she had no passive income.
Before Empower Network, when she would work with clients, she would make money.
But if she was traveling or on vacation or not helping clients on a specific day or week, she wouldn't be making money.
This is how most home-based businesses tend to run.
The beauty with implementing Empower Network into the mix is that now my wife has started to build up a passive income stream with Empower Network which is on top of her existing income as an energy healer and psychic.
She has already started to build a small team within Empower Network and the other great thing is that she is providing an even better service to her clients by referring them to Empower Network in situations where Empower Network is exactly what would help them to take their lives to the next level.
This creates a win-win scenario between her and her clients.
So what kind of car has she been eyeing?
She's been looking at a 2015 Mazda 3 Sport GT, most likely in red.
Here's what they look like: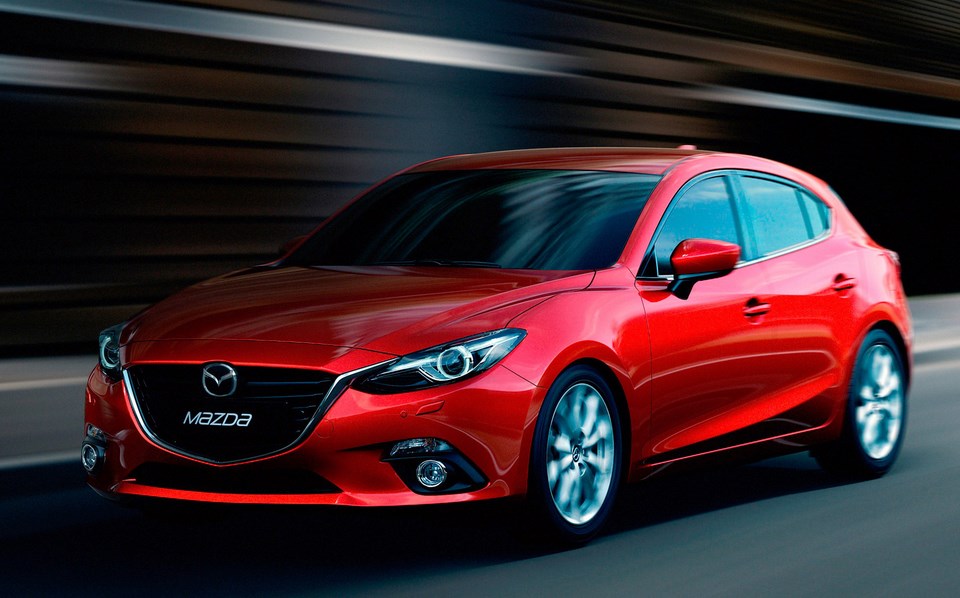 Pretty sleek eh?
Why a Mazda 3?
Well, both my wife and I have had Mazda 3's for over 10 years now and they've been great cars.
We have had very little problems with them, until recently.
Now that they're over 10 years old, both my wife's car and mine are starting to get to that stage where things need to start getting replaced and fixed which is why we're both looking to upgrade.
We've never really been the type of people who buy new cars every 2-3 years, like most people seem to do, and it's probably partly because of the fact that we both make money from home, so we don't really drive as much as most people do having to go to and from work every day.
But since our cars are now getting up there in age and things look like they're going to start breaking down, it's time to invest in an upgrade. 🙂
It looks like my wife might be upgrading her car pretty soon from the extra income she's already started to generate from her recent blogging efforts, and I'll be doing the same pretty soon as well.
What about you?
What's Your Dream Car?
If you had a Blog that could generate between $500 – $1500 in extra income for you each month, and that money could pay for your car payment for a new car, what type of car would you want to get?
What kind of new car would put a smile on YOUR face?
Leave a comment below and let me know.

P.s. Don't forget to say what color your dream car would be as well. 🙂