Today I want to do a quick review of the Herbalife Chocolate Coconut Protein Bar.
This is another one of the snack products I ordered with my initial Herbalife order to try out their products.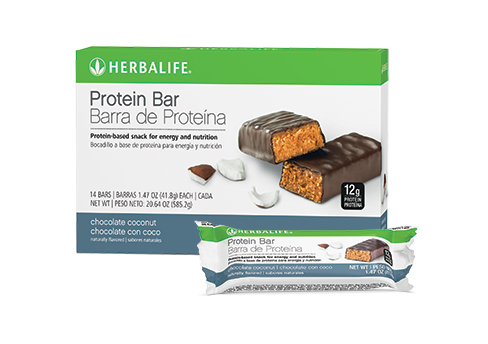 One of the reasons I wanted to try out these bars is because I often find that one of the only things I can stomach first thing in the morning for breakfast is a bar of some sort, and what I find usually happens is that I end up eating some sort of supermarket brand granola bar that is filled with sugar because that is all I have available.
Most of the supermarket bars I've looked at have around 25-30 grams of Carbohydrates (sugars) and around 1-2 grams f Protein.
The Herbalife Chocolate Coconut Protein Bar has about half the Carbohydates at 16 grams, and about 6 times the Protein at 12 grams.
I've had three of these bars so far and I quite enjoy the taste.  I love the taste of coconut, so the bar tastes good to me.
One other benefit I noticed with this bar is that the other day I had to run out of the house due to a small emergency and I was unable to eat anything until around 3 pm in the afternoon.
The only thing I ate from the time I woke up until 3 pm was one of these bars for breakfast and surprisingly I didn't feel like I was starving for lunch like I normally do when I don't eat my lunch by 1 pm or so.
So these bars definitely do keep your hunger levels at bay, most likely because of their high protein content, which I like.
Overall I like these bars, and I'll continue to use them along with some of the other snacks from Herbalife.
If you'd like to learn more about the Herbalife Protein Bar products, you can visit my independent affiliate store by clicking here or contact me if you'd like to place an order or learn more about the Herbalife opportunity.